Magis Design Italy, the manufacturer of Italian design furniture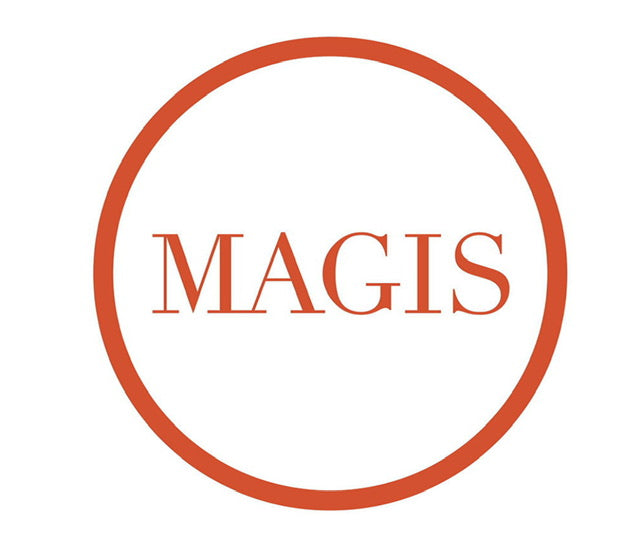 Magis Design Italy: The history of a leading designer of designer furniture
Magis Design is a renowned Italian designer and manufacturer of high-quality designer furniture. With a rich history dating back to the year 1976, Magis has established itself as a leading brand in the world of interior design and furniture manufacturing.
The beginning of Magis Design
Magis was founded by Eugenio Perazza, who still serves as CEO of the company. From the very beginning, Perazza had a clear vision for Magis: creating innovative and functional furniture using modern technologies and materials.
In the early years, Magis collaborated with well-known designers such as Jasper Morrison, Konstantin Grcic and Philippe Starck to create unique and groundbreaking designs. These collaborations have led to iconic pieces such as the "Chair One" and the "Bombo Stool", which have gained worldwide recognition.
The Magis Puppies are known the world over.
The philosophy of Magis Design
The philosophy of Magis Design revolves around the pursuit of perfection and innovation. The company believes in combining functionality with aesthetics, bringing form and function together to create timeless designs.
Another important aspect of Magis' philosophy is sustainability. The company strives to use environmentally friendly production methods and select high-quality materials that will last a long time. This ethos has led to numerous awards for sustainable design and makes Magis a pioneer in this field.
Innovative production methods
Magis is known for its use of advanced manufacturing techniques to create unique and complex designs. The company extensively uses injection molding, 3D printing and other automated processes to produce furniture that is both functional and visually impressive.
In addition, Magis continuously invests in research and development to apply new materials and technologies in their production process. This constant drive for innovation has resulted in revolutionary designs such as the "Air Chair" - a lightweight chair made of plastic that is yet very sturdy.
The success of Magis Design
Over the years, Magis Design has received international recognition for its excellent designs and craftsmanship. The company has won numerous prestigious awards, including the Compasso d'Oro Award and the Red Dot Design Award.
In addition, Magis furniture can be found in renowned museums around the world, such as the Museum of Modern Art (MoMA) in New York and the Victoria and Albert Museum in London. This testifies to the timeless appeal and artistic value of Magis' designs.
The future of Magis Design
Magis continues to strive for innovation and creativity in its designs. The company works with both established designers and emerging talent to create new collections that meet the needs and desires of their customers.
In addition, sustainability remains an important pillar for Magis. The company remains committed to reducing their environmental footprint through responsible manufacturing practices and the use of recycled materials.
Conclusion
Magis Design is a leading player in the field of designer furniture, with a rich history full of innovation and creativity. Their unique designs, use of advanced manufacturing techniques and focus on sustainability have brought them international recognition.
If you're looking for high-quality designer furniture that is both functional and aesthetically pleasing, Magis Design is a brand to keep an eye on. With their continued pursuit of perfection and innovation, Magis Design will undoubtedly continue to contribute to the world of interior design for many years to come.
---