Magic Puppy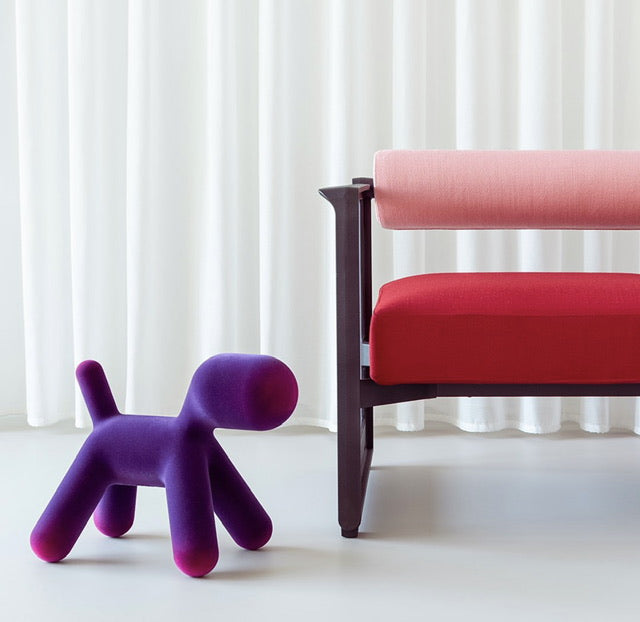 Magis Design Puppy: An Iconic Piece of Design for Your Interior
If you are looking for a unique and iconic piece of design to brighten up your interior, then the Magis Design Puppy may be for you. This cute and playful puppy is not only an eye-catcher, but also a symbol of creativity and innovation. In this blog post we will delve deeper into the design, history and capabilities of the Magis Design Puppy.
The design of the Magis Design Puppy was created by Eero Aarnio, a renowned Finnish designer known for his playful and organic shapes. The puppy is made of durable polyethylene, so it can be used both indoors and outdoors. With its round shapes and friendly appearance, it immediately adds a touch of liveliness to any room.
The history of the Magis Design Puppy dates back to 2004, when the first prototype was presented during the Salone del Mobile in Milan. The design was immediately well received by design enthusiasts all over the world and quickly grew into a true icon in the design world. Since then, the puppy has won several awards and is part of permanent collections in renowned museums.
What makes this puppy so special is that it is available in different sizes and colors. Whether you are looking for a smaller version to place on your desk or a larger version as an eye-catcher in your garden, there is always a Magis Design Puppy that suits your needs. In addition, special editions are also available, designed by renowned artists and designers.
But the Magis Design Puppy is not just decorative. It can also be used functionally as a seat or side table. Due to its sturdy construction, it can carry a little extra weight without any problems. So you can use it to receive your guests or to place your favorite books and magazines.
In addition to its versatility, the Magis Design Puppy also has a sustainable character. The polyethylene used is recyclable and the production process is designed as efficiently as possible to minimize waste. This way you not only contribute to a stylish interior, but also to a better world.
If you are considering purchasing a Magis Design Puppy, it is important to consider where you want to place it. Think about the size of the room and the color scheme you want to keep. The puppy can serve as a point of contrast in a sleek, modern space or as a playful element in a more classic interior.
In short, the Magis Design Puppy is more than just a decorative object. It symbolizes creativity, innovation and playfulness. With its unique design and versatile applications, it instantly adds a touch of personality to any room. So what are you waiting for? Bring a piece of design history into your home and enjoy the playful charm of the Magis Design Puppy!
---